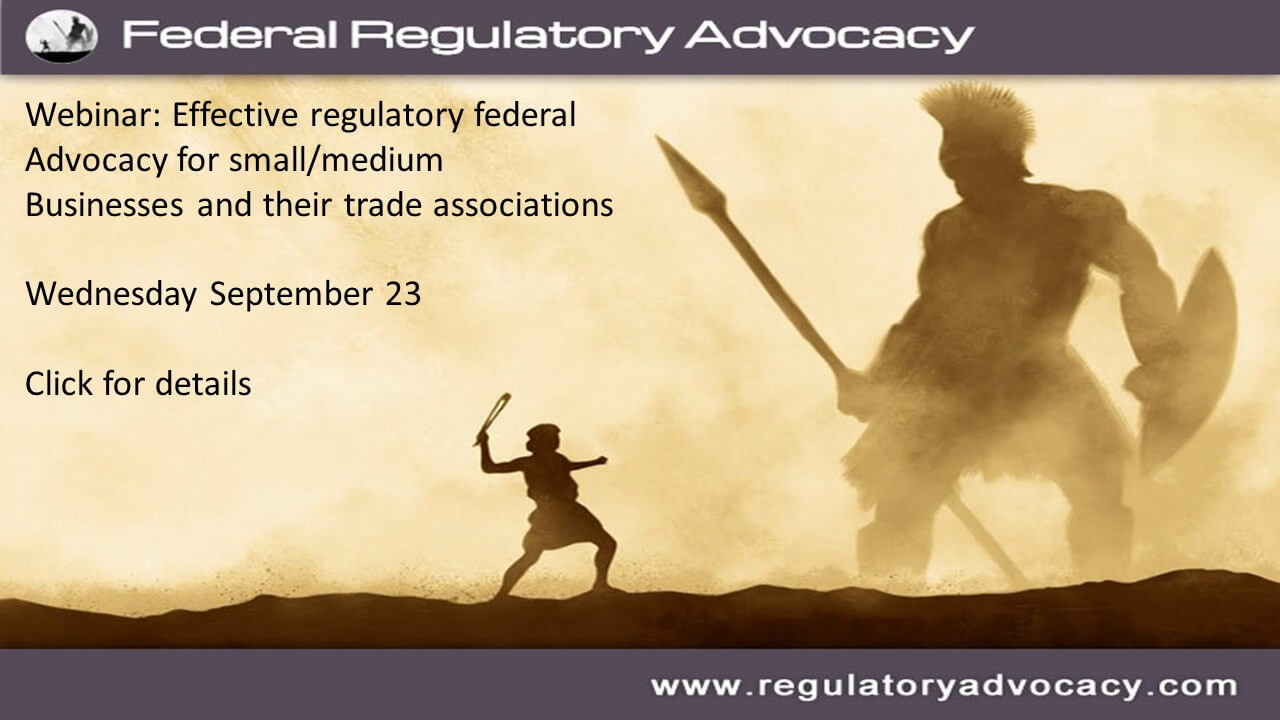 SMALL BUSINESS TODAY MAGAZINE & COACHING AND CONNECTIONS FOR SMALL BUSINESS ARE PROUD TO SPONSOR THE FOLLOWING WEBINAR SEPTEMBER 23RD.
Webinar:  How to leverage the Regulatory Flexibility Act (RFA) and e-advocacy for effective regulatory relief for small/medium businesses & their associations.   Details and registration below.
Transition tax lawsuit:  We filed our response to Treasury/IRS's opposition to our motion for summary judgement.   A landmark win is approaching.  See media coverage and pleadings below.
GILTI lawsuit:  The Treasury/IRS filed a motion to dismiss, repeating the same losing arguments that the court rejected in the Transition Tax lawsuit.    See media coverage and pleadings below.
Webinar
In this webinar, we look back at over 2.5 years of intense advocacy, focusing on the key ingredients that helped us achieve repeat forms of significant regulatory relief from the Treasury/IRS, related to two new corporate taxes created under the Tax Cuts & Jobs Act.  The webinar will cover how proven cost-effective legal and advocacy tools (i) were utilized and (ii) can be copied to achieve regulatory relief from any federal agency, unrelated at all to tax.  The webinar is intended for US small/medium size businesses, and their trade associations.
Date & Time:     Wednesday Sep 23, 1 pm NY /10 am CA time
To register:  https://us02web.zoom.us/webinar/register/WN_rWQC6kaeT6OiI2AQOENz3g
For more details, see silvercolaw.com and regulatoryadvocacy.com