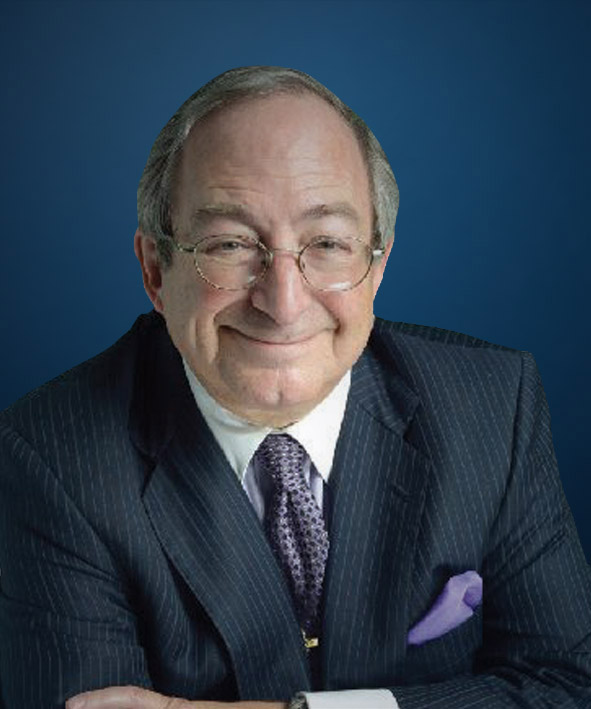 Steve Levine
Steve Levine has more than 30 years experience in publishing, advertising and advertising sales. He founded the Metro Houston Apartment Guide, The Jacksonville Communities Guide and Perfect Wedding Guides.
---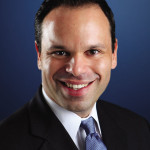 Aaron Kaplan
Aaron Kaplan, Founder/Director of the Kaplan Project LLC
Adela Belin
Social Media expert & Writer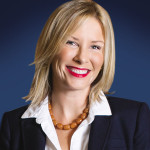 Aimee Woodall
For the past twelve years, Aimee Woodall has stretched the boundaries of non-traditional marketing and public relations strategies.
Aimee Woodall is the owner of the Black Sheep Agency, a Houston-based strategic brand shop specializing in cause-driven marketing, public relations, social media and community outreach. You can contact her at 
832.971.7725
 or email
[email protected]
. 
Theblacksheepagency.com
. 
Alana Jochum
Alvin E. Terry
Alvin E. Terry, MBA/ Business Consultant, Dynamic Business Builders
Archibald C Elliott
Archibald C Elliott/ Founder of Symmetry Fitness
Barbara Delaney
Founder StoneStreet Advisor Group & NAPA Government Affairs Committee Member
Barbary Delaney
Bill Goodman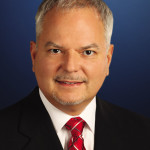 Bruce Hurta
Bruce Hurta, VP, Business Lending, Members Choice Credit Union, 
281-384-2595
cell or at
[email protected]
. Bruce Hurta has extensive experience in Small Business Lending. He has served in a number of commercial lending and banking capacities in his career.
Chandra Bhansali
Dr. Chandra Bhansali is the CEO of AccountantsWorld, the pioneer in cloud-based solutions designed exclusively for accountants. For more information, please visit www.accountantsworld.com
Chip Bell
Chip R. Bell is a renowned keynote speaker and the author of several best-selling books. His newest book is Kaleidoscope: Delivering Innovative Service That Sparkles. He can be reached at chipbell.com.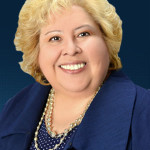 Christi Ruiz
Christi Ruiz is a business, spiritual, and intuitive life coach. She uses her skills to assist with one's successes in real estate, business, and personal matters.
Christine Nessen
Senior Director of Contract Marketing for Office Depot, Inc.
Christopher Buono
Christopher Buono is Chief Information Officer at Anteris Solutions, Inc., an IT service provider in western Massachusetts.
[email protected]
, www.Anteris.com,
413-551-4596
Connie Barnaba
Certified Merger & Acquisition Advisor
Dana Delman
Delman Vukmanovic LLP
213.943.1340
Daniel A. Prisciotta
Darren Guccione
Darren Guccione is the CEO and co-founder of 
Keeper Security, Inc
., the creator of Keeper, the world's most popular password manager and secure digital vault and KeeperChat, the world's most secure messaging app for all your devices. Prior to Keeper, Darren served as an advisor to NinthDecimal (f/k/a JiWire), the leading media and technology service provider for the Wi-Fi industry. And prior to that, Darren was the CFO and Co-founder of Apollo Solutions, Inc., which was acquired by CNET Networks (now CBS Interactive).
David Furth
David Zimmerman
Donna Koppensteiner
As senior vice president at Runzheimer, Donna Koppensteiner is responsible for driving business growth through strong business knowledge, analytical skills and a dedication of fostering a collaborative team environment. She can be reached at
[email protected]
.
Dr. Ivan Misner
Called the "father of modern networking" by CNN, Dr. Ivan Misner is a New York Times bestselling author.  He is also the Founder & Chief Visionary Officer of BNI (
www.bni.com
), the world's largest business networking organization. His new book,
Networking for Success (2nd Edition)
, is available at bookstores and at
Amazon.com
.
Errol D. Allen
Fabrice Dumans
Frank Williamson
Frank Williamson is the founder of Oaklyn Consulting (oaklynconsulting.com). To learn more about Oaklyn's consulting services for investor groups and private businesses, call 888-983-1617.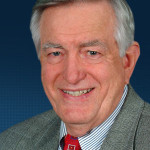 Gail Stolzenburg
Giorgos Sioutzos
+306947109422
H. Quincy Long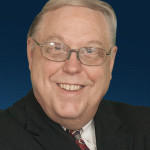 Hank Moore
Hank Moore has advised 5,000+ client organizations, including 100 of the Fortune 500, public sector agencies, small businesses and non-profit organizations. His Legends books have been nominated for the Pulitzer Prize.
Holly George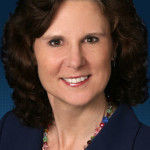 Holly Uverity
Office Organizers is The Entrepreneur's Organizer. Founded in 1993, they work with business people to create solutions for their organizational challenges.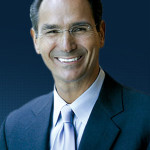 Howard Partridge
Jack Warkenthien
Jeff Solomon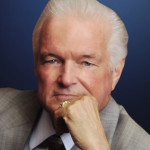 Jeffery Jones
Jeffery Jones, President of Advanced Business Brokers, Inc. As head of Advanced Business Brokers Inc., Jeff Jones and his staff have been involved in the sale of more than 1,000 small and mid-sized businesses
John Fawkes
John Fawkes is a personal trainer and health science expert who writes about health and fitness at JohnFawkes.com
Jonathan Majak
Julie Cottineau
Julie Pukas
Head of US Bankcard and Merchant Services, TD Bank
Kelly Barcelos
Krissi Barr
Laurie Mitchell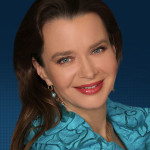 Ludmila Rusakova Golovine
As a graduate of the Wolff Center for Entrepreneurship at the University of Houston, Ludmila (Mila) Rusakova Golovine, Founder, CEO, and President of MasterWord Services, Inc.,
Mandy Arnold
Mandy Arnold is the president of GavinÔ Advertising, a digitally minded public relations and marketing agency devoted to truth in branding and driving action. You can contact her at 717-848-8155 or email
[email protected]
www.gavinadv.com
.
Marcellus Davis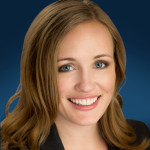 Margot Fuentes
Margot S. Fuentes is a business advisor for LiftFund, a nonprofit financial and business support service organization that helps entrepreneurs strengthen their businesses.
Mark Gardner
Mark S. Gardner 5307 E. Mockingbird Lane. Suite 900, Dallas, Texas 75206 Mobile: 214-762-2327,
[email protected]
Melissa Shimizu, Fisher Phillips
Melissa Shimizu
is an associate in the firm's Irvine office. She advises clients with respect to all aspects of employee benefits, including retirement plans, health and other welfare benefit plans. She can be reached at
[email protected]
.
Michael G. Monyok
Michael G. Monyok is a partner with Pittsburgh-based law firm Meyer, Unkovic & Scott. He can be reached at
[email protected]
.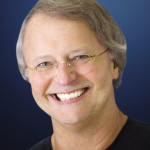 Mike muhney
Mike Muhney, CEO and Founder of VIPorbit. Mike Muhney is internationally known for being the Co-founder and co-creator of the ACT! software that originally created the entire Contact Management industry globally.
Nathan Okelberry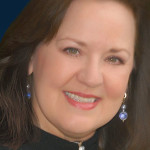 Pam Terry
Pam Terry is a highly recognized speaker coach and marketing strategist. For a complimentary copy of her eBook, "How to Easily Develop an Award Winning Presentation," visit
www.pamterry.com
. Pam can be reached at 832-276-4153 or
[email protected]
.
Patricia Ciardullo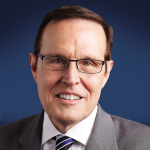 Paul J. Franzetti
Paul J. Franzetti is the Founder of Paul J. Franzetti, Attorney at Law.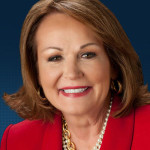 Rita Santamaria
Rita Santamaria is the owner and CEO of Champions School of Real Estate, which was founded in 1983
Robb Kerry
Robb Kerry
Executive Vice President, Chief Credit Officer & Enterprise Risk Officer
EnerBank USA
[email protected]
http://www.enerbank.com
Robert Fifield
Roberto Guerrieri
Ron Kinkade
Ron Kinkade, VP Marketing and Product Strategy, Voxox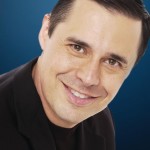 Ruben Gonzalez
Ruben Gonzalez is an award-winning keynote speaker and the author of the critically acclaimed book, "The Courage to Succeed."  His experiences as a four-time Olympian and as the owner of two businesses give him a unique perspective on how to conquer the corporate struggles of today. For his free 10-Part Success eCourse, visit
www.StartWinningMore.com
 or contact him at
832-689-8282.
Ruben Gonzalez is an award-winning keynote speaker and the author of the critically acclaimed book, "The Courage to Succeed."
Scott Reib
Sean Glynn
Sean Glynn, president and COO, CUE Marketplace
Sonia Clayton
Sonia Clayton is the President & CEO of Virtual Intelligence Providers, LLC (www.vip-global.com) a Houston-based corporation specializing in Information Systems Implementations and Training. This multi-million-dollar corporation serves customers across the world and since inception has generated an economic impact of $40M. Sonia is also an entrepreneur and philanthropist and a member of several higher education and community boards to include the information systems advisory board of the Marriott School of Business at Brigham Young University. Sonia is also a Harvard Business School Certified Negotiator.
Steve Hazan
Director of Business Lending SECU
410-487-7187
Submitted by
Ray Weiss
Public Relations for SECU
410-303-5019
[email protected]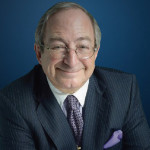 Steve Levine
Steve Levine has more than 30 years experience in publishing, advertising and advertising sales. He founded the Metro Houston Apartment Guide, The Jacksonville Communities Guide and Perfect Wedding Guides.
Steve Voorhees
Stephen Voorhees is a CISSP and Senior Sales Engineer at Veriato, which provides user and entity behavior analytics and user activity monitoring software.
Tim Hamilton
Tom Barry
Tom Barry, Managing Partner
Green Hasson Janks
+1 310.873.1647
Wendy Silver
Wendy Silver is the Founder and President of Beyond the Workplace LLC.